The Show! is excited to be at Austin Studios for a NIGHT OF ENTERTAINMENT on Friday July 13th with HOST, comedian Lashonda Lester!
This is a great time to check out The Show! if you haven't already after our FIRST YEAR of monthly Events at the 29th St. Ballroom at The Spider House as we will be touring the AUSTIN STUDIOS facility and for the first time are featuring The Transmedia Austin Group where Austin Web Media Professionals will be showing their work for a live audience. The Show! is a Show and Tell for Austin Filmmakers and as a filmmaker it is a great place to meet other filmmakers and see their work first hand as Filmmakers are ALWAYS IN ATTENDANCE. Not only do you meet talented Producers and Indie Directors, but also the best actors and actresses you can watch first hand and CAST in your next movie!
So many times at meet up groups, you meet other Producers but only have a hand shake and a business card to tell you who they are. At The Show! you can see talent first hand and JUDGE FOR YOURSELF. Film festivals in Austin only happen about twice a year, giving filmmakers very limited exposure to what Austin has to offer, but The Show! give filmmakers a chance once a month to meet NEW talent.
We have as always, a killer line up of short films with a few suprises this time.
Complete Film Line Up:
Magpie – Russell Bush (SXSW Favorite)
What It's Like – Matt Naylor
The Gathering Squall – Hannah Fidell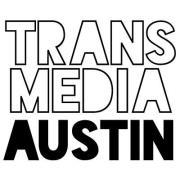 NEW SEGMENT!!
We will now feature Videos from Transmedia Austin Group at The Show! with special Q and A Presented by Daniel Loyd.
THIS MONTH!
Weatherman with Kelli Bland
How to Mow your Yard on PCP – Do Anything Stoned
Dead Explorer
ABOUT TRANSMEDIA AUSTIN:
Transmedia Austin is a collaborative group of content creators working in all mediums who regularly meet to share, learn and inspire each other's projects.
We can be found on Facebook and Meetup
http://on.fb.me/MtvZSe
http://www.meetup.com/TransmediaAustin/
This is our first time at Austin Studios , so come out and help us make a GOOD IMPRESSION , so hopefully they'll ask us back and Austin Studios could become the permanent Home of The Show!
We have as always, a killer line up of short films with a few surprises this time. Beer is included in the ticket price! And proceeds go to KEEP THE SHOW! ALIVE and with new surprises
RESERVE TICKETS ONLINE SO WE CAN GET A HEAD COUNT AS THERE WILL BE ONLY 47 SEATS!